With over a dozen flavours to choose from and new flavours always dropping, this may well be the the hardest decision you've ever had to make in your life.
Choose a cookie flavour, ice cream flavour and once you've made that difficult decision, your chunky creation obviously needs some toppings….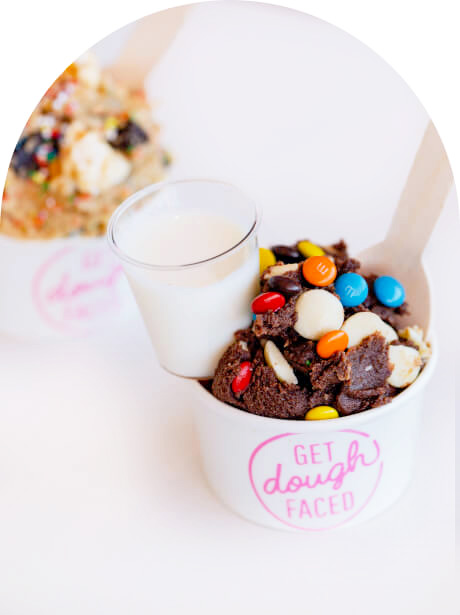 Australia's First MYO edible cookie dough bar! We're taking you back to your childhood where you ate half the raw cookie dough before it even reached the oven.
OR GET DELIVERY 4 DAYS A WEEK!
We cover a huge 70km radius across Perth. Treat yourself with a cheeky delivery of cookies to your home or workplace OR spoil someone special with the perfect chunky gift!  We happily deliver to all residential and commercial buildings.